We have ALOT going on in our family right now that's emotionally hard, so we decided to start Christmas EARLY and share the joy.
It's a yearly tradition with me and the kids to make ornaments. You will see several installments of them this year I'm sure. But..today I was shopping online and saw this ornament that a store had for sale and thought..HMM..I have all the things to make those, so we did!
Here's our inspiration:
Well, we didn't have the elongated bulbs, but I did have round ones. So..for this project you will need:
Round glass bulb, that you can fill
Some white sparkly stuff (we used white snow sequins)
Sharpies
Wire
Something to make earmuffs with, we, being the caking family, used fondant with tylose in it, but you could use clay, you could use small foam balls cut in 1/2, you could use playdoh
First, take the top off of your ornament and fill part of the way with the "snow"
Then..draw on your face with the sharpies, this is where personalities come into play!
THEN..put on your earmuffs with a drop of glue and stick the wire into them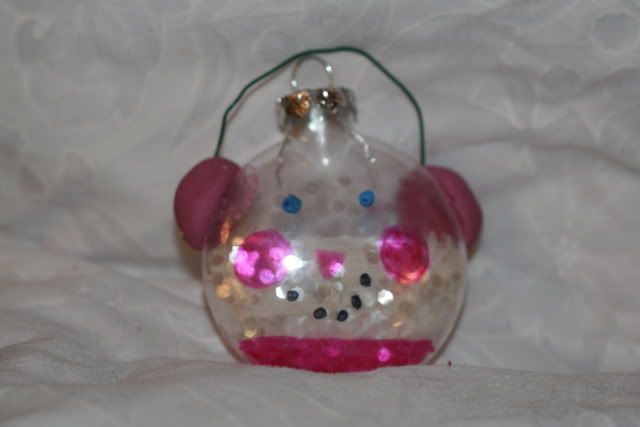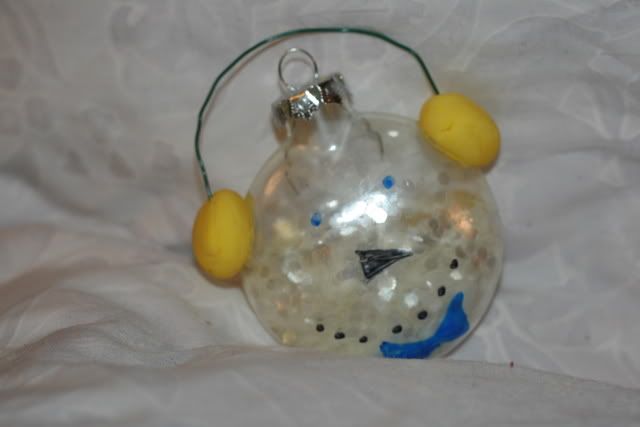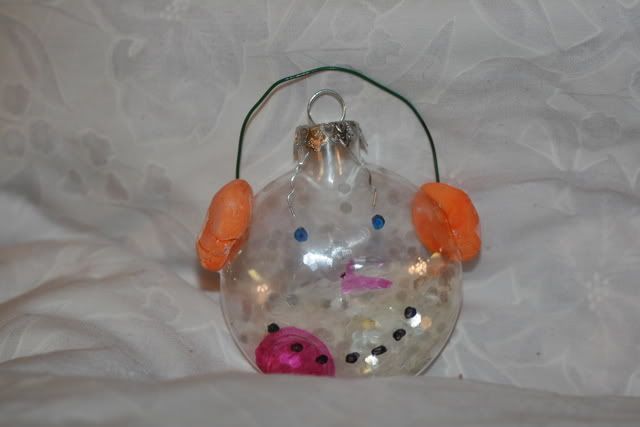 Make sure you write your name on the back and the year!!
Have fun crafting,
Heather and the kiddos!!